Yesterday Top gear returned onto BBC screens, however there was a change, new presenters Chris Evans and Matt LeBlanc headlined the showed.
Unfortunately for them they managed to secure the lowest ratings in 10 years. According to figures from the Broadcasters Audience Research Board the lowest opening episode for Top Gear since 2006 was 4.75 million, says something, right?
This first road trip from Evans and LeBlanc even failed to reach the five million that the Radio 2 DJ was hoping for and even worse missed out by a margin on Jeremy Clarkson's last show which had 5.3 million viewers.
Over the last ten years Top Gear has showed at least two series per year, the lowest viewing figures they had for their opening episode was 4.75 million in May 2006.
Their highest opening episode was in 2007 with 8.1 million viewing when Richard Hammond returned after his unfortunate crash in September 2006.
The original Top Gear team scored the highest ever episode across the 13 years they hosted in 2007 when Lewis Hamilton came on the show and had 8.4 million viewers.
They have been filming for the last eight months in nine different countries with another 4 presenters who will be joining them. They even have a Top Gear extra show, which I feel is not needed, one is more than enough. Despite all of these daunting figures, they somehow managed to be the most watched show in BBC 2 this year.
Alan Tyler, Acting Controller Entertaining Commissioning says the new series:"Chris and Matt have successfully kicked off a whole new era in style and we are really looking forward to bringing our audiences even more thrills as the series continues.
In my opinion from the beginning of the show I was disappointed as I grew up watching Jeremy Clarkson, Richard Hammond and James May. I felt they had great personalities that worked will and made a great show. Clarkson was always a bit rude, can almost compare him to marmite, you either love him or hate him, I certainly loved him. Richard Hammond was great before he was knowledgeable and got on well with the others, not to say the least that I also loved his presenting on Sky one for children's scientific programmes. Then there was James May who you would question his salary as his hear looked like it hadn't been touched for years and he always wore ghastly flowery shirts. Besides all of that they made the show great, that is one thing we cannot forget, viewer numbers aside.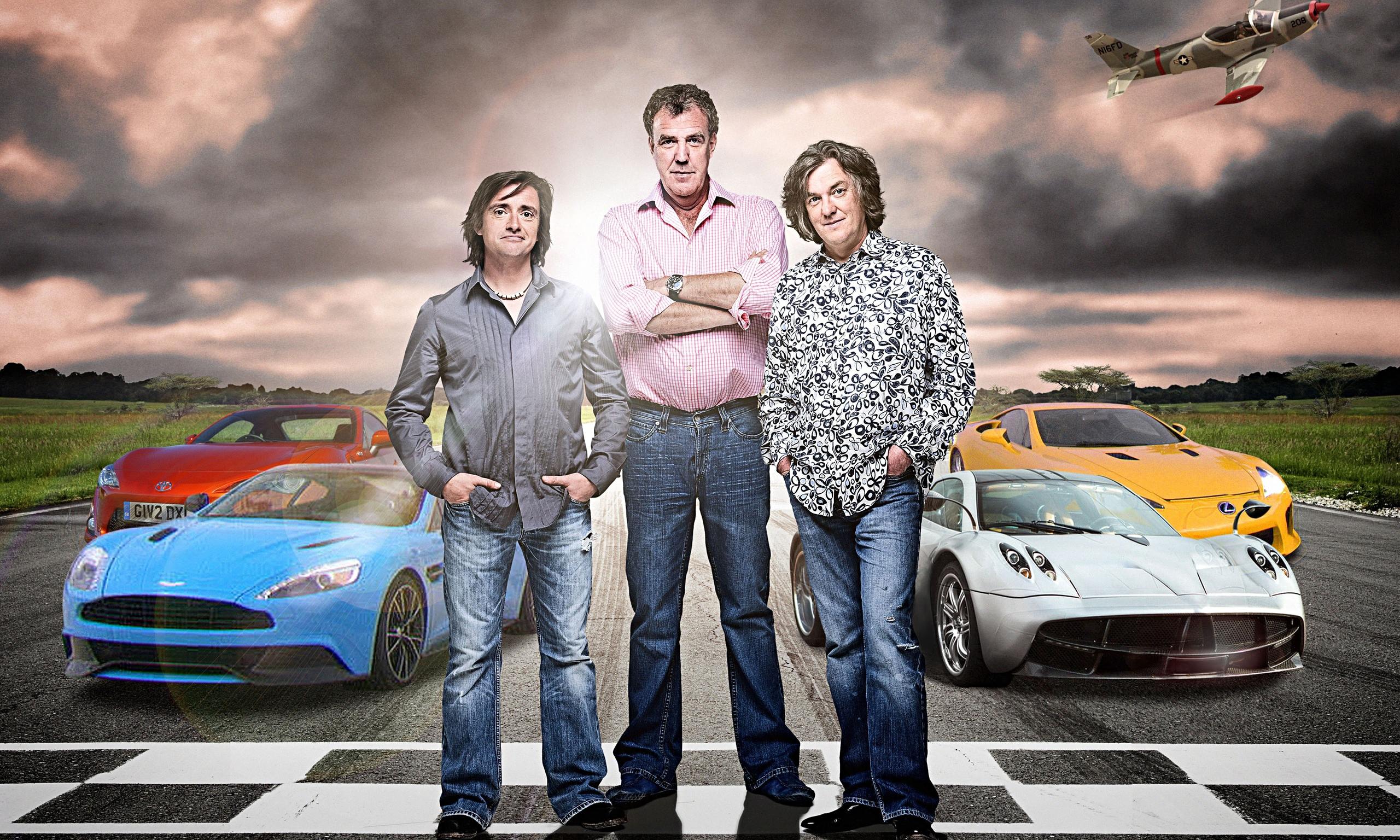 For me the show felt very forced, I would have expected more from Chris as he has been on TV in a similar fashion. Then Matt he is a moviestar so I would have expected it to be a bit theatrical. He kept reminding us that he is from America as if we didn't know, well your accent gave it away my friend! Finally, the autocue reading was a shambles. Correct me if I'm wrong, you are supposed to look natural not as if you are reading off autocue. It was made incredibly obvious when Gordon Ramsey said I can't actually read that its so 'tiny'. There and then I just shook my head, it was not worth my time. At the end of the show Matt tried the 'And on that bombshell', Clarkson's classic line, which didn't work in my opinion.
Now what is my point? I don't feel they replicated the show as it has been. The more presenters they have will not make a difference in my opinion. There needs certain characters and the first episode said it all. Perhaps I am being harsh, we can only wait and see what the series brings!